Apartment 1
I was living in an illegally rented apartment. My bedroom was $350 a month. The living room was $500 a month. There was another bedroom and the back porch had another room for rent. This was on the 3rd floor of a 3-flat house.
On October 10, 2006, an Indian woman moved in, to the bedroom across the hall. As I was sleeping, she knocked on my door at 8:00.
On November 30, 2006, a Black girl moved in. Met her when I came back from school. Went to sleep, to wake up to a loud argument around 6 p.m.
On December 5, 2006, came home to see the door was locked through a wire, and had to knock. A Vietnamese middle-aged couple moved in. The husband smoked, the wife could barely speak English. That day, a door was installed in the living room and their rent was $500.
The Vietnamese coupled moved out and stayed for only 1 month. Later, the Black girl moved out, and I was alone with the Indian woman for several months before she moved out next summer.
On May 20, 2007, the landlord was showing 3 Indians the living room.
In February 2007, I had to reformat my laptop, and due to some error, I lost a chunk of my original files. These photos were uploaded to the Internet prior. I no longer have the original files.
Images from my PhotoBucket:
This was the Indian woman's room before she moved in.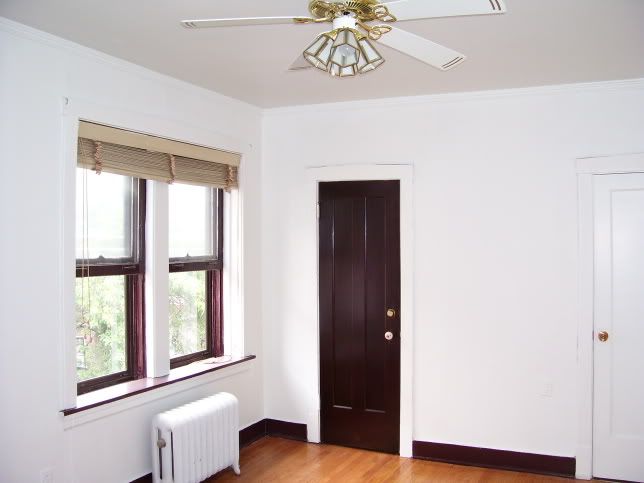 Images from my MySpace:
The view outside my side bedroom window.